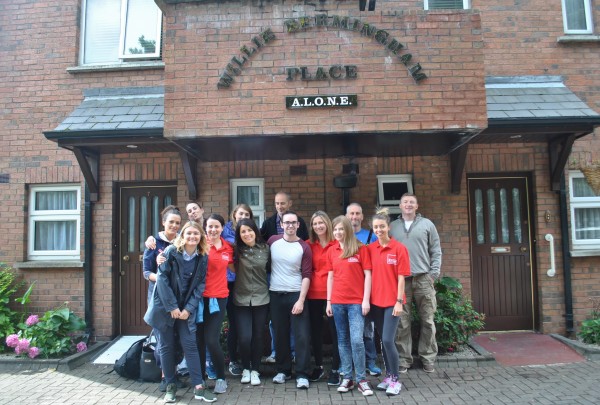 There are many ways to help ALONE. Giving a donation or volunteering to be a befriender  are all excellent ways to help. If you want a fun day out with your work crew, you could also consider a Corporate Volunteer Day with ALONE where you can work as a team to improve the homes – and the lives – of ALONE tenants.
ALONE Housing with Support is for people who are over 60 years of age. In the past 12 months, 87% of new ALONE tenants were homeless or at risk of homelessness before they came to us. During a Corporate Volunteer Day, you'll be assisting to improve their homes and allow them to live independently for as long as possible.
We provide lifetime tenancies for all tenants so they never have to fear homelessness again. When a house needs maintenance or a little extra work, that's where you can help.
We have many tasks available that you and your team can work on including: gardening work, painting, re-decorating, and more.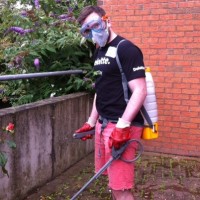 Equipment and materials for these activities can be expensive. We normally ask companies to fund a budget of €1,000 to cover everything needed during your volunteer day. However, if you do not have that budget available, please still get in touch so we can work together to find a suitable project with a lower budget.
Donating your time to volunteer with ALONE means you'll get to learn a bit more about what we do and help create a true home for an older person in need.
If you have more questions or if your company is interested in organising a volunteer day with us, please send an e-mail to Mireya at fundrasing@alone.ie or call us on 01 679 1032.