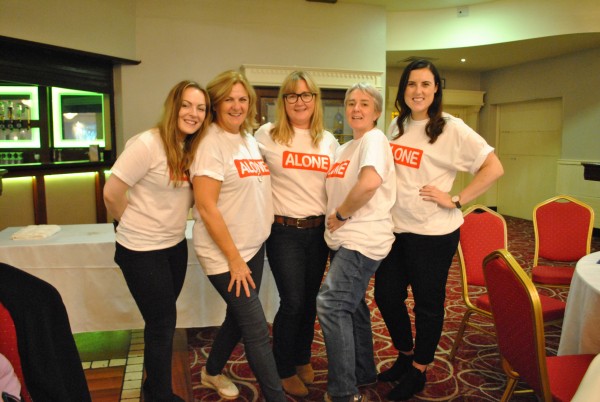 Dublin, 14th  September 2017  The music was playing and the dance floor was full of more than 160 people at the North East Hub Dinner Dance in The Carrickdale Hotel and Spa in Dundalk on Tuesday evening.
This is the first social event hosted by ALONE since they announced a new strategic partnership with Netwell CASALA, the research centre for ageing at DkIT, earlier this summer. The partnership has led to an expansion of existing social care and community support services for older people in the North East.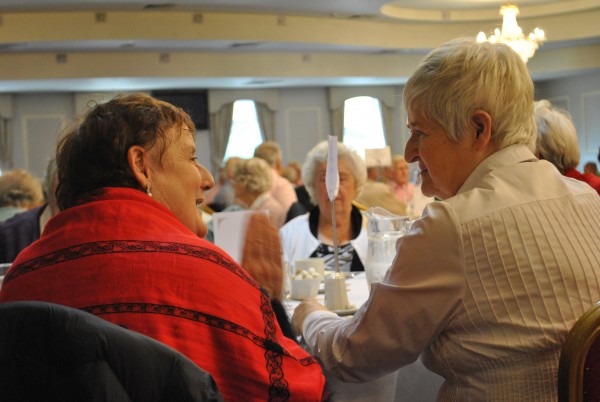 ALONE dinner dances are held throughout the year in each of ALONE's Hubs to give older people, their volunteers and staff an enjoyable day out and a chance to catch up with each other. There is always a beautiful meal, some great music and, of course, lots of dancing.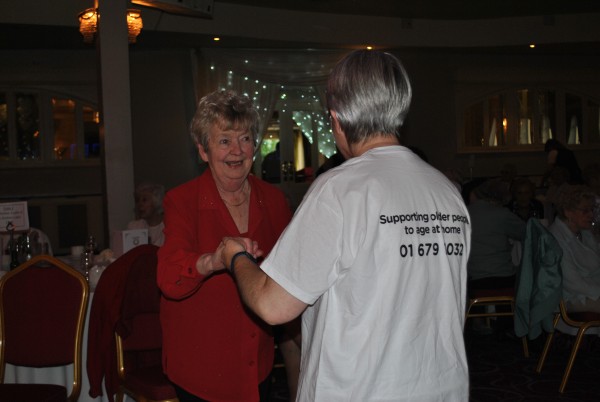 One attendee said, "I've got my dancing shoes on! It's so wonderful to come out and see everyone, and to enjoy a delicious meal together."
Since the launch in May, the North East Hub has seen  48 new volunteers and 41 older people matched with a Befriender in their area. Befriending makes a significant difference in the lives of the older person through a weekly visit and, usually, what grows into a genuine friendship.
ALONE's North East Hub offers to bring greater resources and supports to the existing services in the area and aid anyone over the age of 60 to age at home and within their community.
If you or someone you know could benefit from the services and support of ALONE, please reach out hello@alone.ie or phone on 042 9330103 or 016791032.
ENDS
About ALONE
2017 marks 40 years since ALONE was founded. Since then the charity has supported thousands of older people to age at home. ALONE works with those who have issues with loneliness and social isolation, lack of services, poor health, poverty, homelessness or housing.  ALONE provides Support Coordination, Housing with Support, Befriending and Campaigning services to over 1,000 older people nationwide every week. ALONE's services are quality approved and are delivered 365 days a year.
For more information contact:
Maree Rigney, Limelight Communications, maree.rigney@limelight.ie, 01 668 0600, 086 3587153
Kathryn Byrne, Limelight Communications, kathryn.byrne@limelight.ie, 01 668 0600, 085 233 6033