Regular Giving
By making a planned monthly donation, you can help to ensure that ALONE is continues to help those older people most in need.
With the Irish population dramatically ageing, we anticipate that demand for our services will significantly increase in the years ahead. Your planned monthly donation ensures that we can continue to help the increasing numbers of older people who come to us for help, now and long into the future.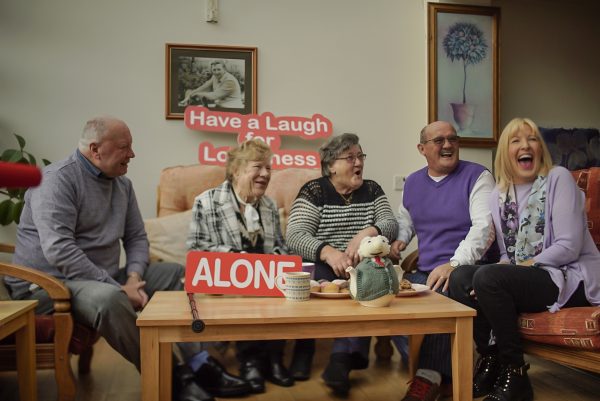 Have a Laugh for Loneliness
Winter months can be cold, dark and lonely, particularly for older people. Before we get into the depths of winter, we're encouraging people to Have a Laugh for Loneliness to combat loneliness and isolation among older people.
1 in 10 older people suffer from chronic loneliness; that is, loneliness that doesn't go away. Loneliness can affect your physical as well as your mental health, and has been described as being as dangerous for your health as smoking.
We are asking people to reach out, to organise a social event which will help them to have a laugh during the winter months to raise funds for ALONE.
We want communities to come together and have a laugh, tell a joke and enjoy themselves to help people struggling with loneliness get the support they need.
How you can help:
If you'd like to organise an event to fundraise for ALONE, fill out the Event Proposal Form and email it to fundraising@alone.ie, or post it to ALONE, Olympic House, Pleasant's Street, Dublin 8.
Take on a challenge in aid of ALONE:
You can do a 5k, Mini Marathon,  Cycle, Trek, Cycle or even a Skydive.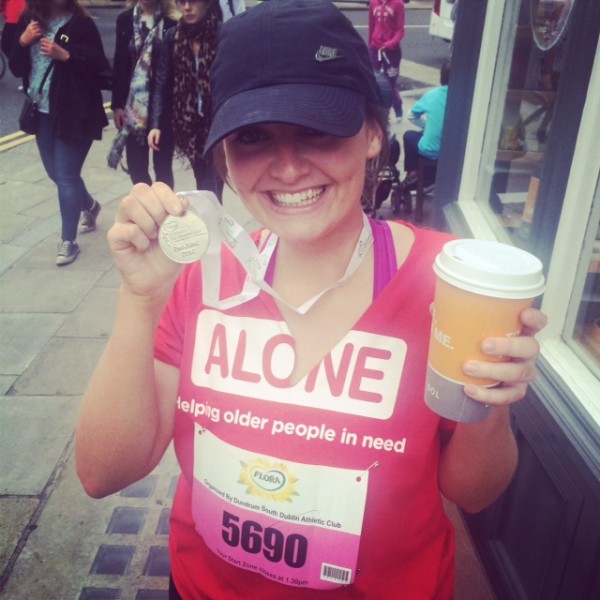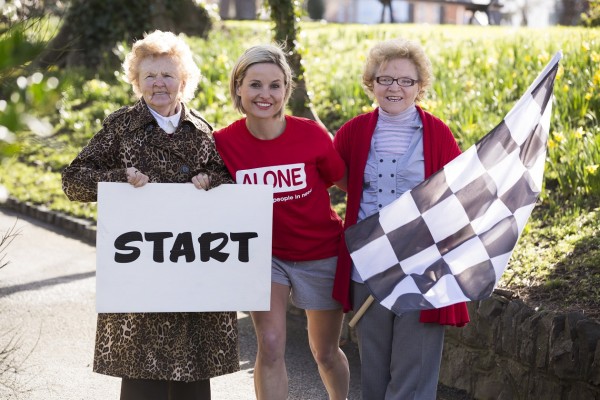 Community Fundraising
Organise a fundraising event in your school, workplace or club get your family, friends, classmates and colleagues. The ALONE fundraising team will support you and offer you any materials and resources available to assist you for your event.
If you need some advice on what to do for your event please give us a call. Please fill in the Event Proposal Form – either post it to ALONE, Olympic House, Pleasants Street, Dublin 8 or email it to fundraising@alone.ie
Legacies and In Memory
Legacies are ALONE's most important source of income.
Did you know?
Any legacy left to a charity is exempt from tax, so ALONE would receive 100% of any gift you leave.
Here are 3 ways you can help:
When writing your will, you can remember to include ALONE. If you already have a will, you can amend it at any time to include a gift for ALONE. It's easy.
Donations of life insurance allow you to make a significant donation down the road by making modest contributions now. By purchasing a new life policy and naming ALONE as the beneficiary, the premiums paid will be recognised as a charitable gift and you will be eligible to receive tax benefits. Alternatively, by donating an existing policy, you will earn a current income tax deduction.
As an alternative to leaving a bequest you could ask that instead of flowers people make a donation to ALONE.