Regular Giving
By making a planned monthly donation, you can help to ensure that ALONE is continues to help those older people most in need.
With the Irish population dramatically ageing, we anticipate that demand for our services will significantly increase in the years ahead. Your planned monthly donation ensures that we can continue to help the increasing numbers of older people who come to us for help, now and long into the future.
Run the Dublin Marathon in aid of ALONE
ALONE are looking for marathon runners, who have already signed up for the SSE Airtricity Dublin Marathon, and would like to support our services for older people.
We have written a Marathon training guide in partnership with Running in Ireland with loads of great tips. You can download it here: Marathon Training And Fundraising Guide
If you, or someone you know, would like to get involved please send an email at fundraising@alone.ie letting us know.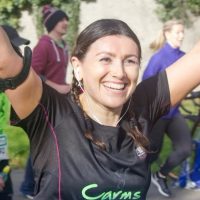 Thank you for your support!
Take on another challenge in aid of ALONE:
You can do a 5k, Mini Marathon,  Cycle, Trek, Cycle or even a Skydive.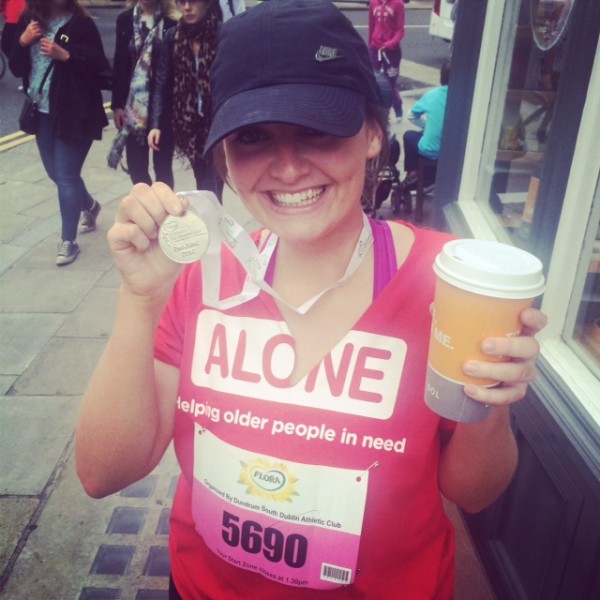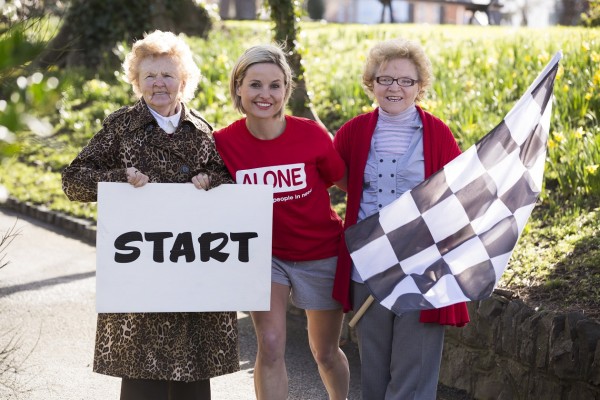 Community Fundraising
Organise a fundraising event in your school, workplace or club get your family, friends, classmates and colleagues. The ALONE fundraising team will support you and offer you any materials and resources available to assist you for your event.
If you need some advice on what to do for your event please give us a call. Please fill in the Event Proposal Form – either post it to ALONE, Olympic House, Pleasants Street, Dublin 8 or email it to fundraising@alone.ie
Corporates
There are a number of ways your company can help ALONE:
Nominate us as your 'Charity of the year'
Employee fundraising through events in the work place, staff challenges and payroll giving
Encourage staff members to raise funds for ALONE and match the money that they fundraise.
Pro-bono support by donating your expertise in areas such as finance, project management and marketing to help our existing processes and knowledge.
In-kind support by donating supplies include IT equipment, furniture and supplies for our houses, gifts for use at auction/raffle or for the older people we work with
Volunteering your teams time for  gardening and maintenance, organising a social event, hamper deliveries, volunteering at a social event and Christmas dinner deliveries
Legacies and In Memory
Legacies are ALONE's most important source of income.
Did you know?
Any legacy left to a charity is exempt from tax, so ALONE would receive 100% of any gift you leave.
Here are 3 ways you can help:
When writing your will, you can remember to include ALONE. If you already have a will, you can amend it at any time to include a gift for ALONE. It's easy.
Donations of life insurance allow you to make a significant donation down the road by making modest contributions now. By purchasing a new life policy and naming ALONE as the beneficiary, the premiums paid will be recognised as a charitable gift and you will be eligible to receive tax benefits. Alternatively, by donating an existing policy, you will earn a current income tax deduction.
As an alternative to leaving a bequest you could ask that instead of flowers people make a donation to ALONE.