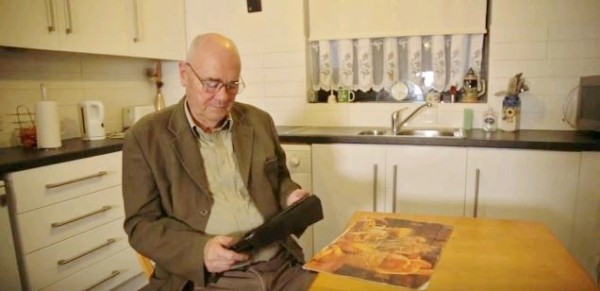 Advancements in technology, charities and older people aren't always things you think of in the same sentence, but ALONE is changing that.
Since January 2017, ALONE has worked in partnership with NetwellCASALA on a technology project that will enhance the lives of older people.
Through this partnership we have developed a technology platform that allows an older person to be more proactive in their health and well-being. The platform consists of a BSafe home sensor package, a BWell app, a BFriend app,  and ALONE's Management Information System (MIS). The platform can be customised depending on the person's desires and needs. The aim is to enable a community-based approach to ageing at home.
Here's what the platform consists of:
The BSafe package is a set of individualised sensor kits for the home and wearable devices. They focus on mobility, physical activity and sleep. The data is then connected to the BWell app, so the older person can view it, and monitored through the MIS by the
That means if someone has a fall in the house, telecare would be alerted. Or if the person isn't leaving the house as much as usual, we would be prompted to check in with them.
The BWell app focuses on all areas of social interaction in the older person's life as well as their mental, emotional, and physical health.
The power is put into the hands of the older person to record their activities, review their data, manage their appointments and medications, and communicate with their support networks.
BFriend is an app available to ALONE staff and volunteers who work directly with older people. This app allows both groups to log their visit details, ensure quality of service with a history log, and keeps volunteers and staff safe through location sharing during visits.
It also allows staff and volunteers to report any concerns they may have about the older person, in real time.
ALONE's MIS is our main data hub, which has been customised to meet the organisations needs and processes using the highest level of data security. It connects all of the apps to give us a comprehensive overview of an older person's needs in real time.
Our MIS is high quality and low cost, and available for use by befriending organisations, community groups, and housing providers.
Five external organisations are currently piloting our MIS with plans to expand that to 75 organisations within 3 years.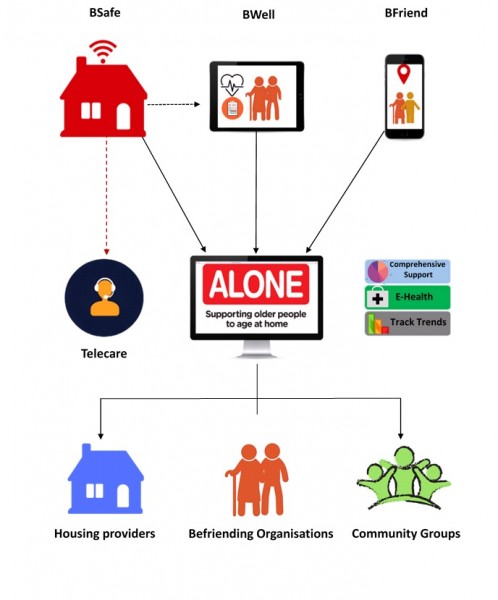 This brilliant advancement in technology and service at ALONE is the result of a THINKTECH grant received through Social Innovation Fund Ireland in association with the Department of Housing, Planning, and Local Government and Google.org.
Check out our video to learn more.