ALONE was founded by Dublin fireman Willie Bermingham in 1977.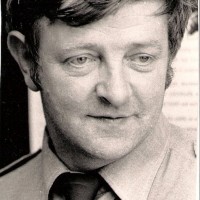 During the cold winter of 1976, Willie and his colleagues found the bodies of a number of older people in tenements throughout the city. They had died in appalling conditions. Willie was so shocked by this that he, and a small group of friends and colleagues began distributing food, fuel and blankets to those older people who were most in need. They also started a campaign to raise awareness of these 'forgotten old' in the media and to the government. Today ALONE continues its work providing direct services to thousands of older people as well as campaigning for the rights of older people in our society.
Our Culture – Living Our Values
ALONE has a rich history and over the last 42 years many people have contributed to making ALONE unique. By combining our past experience with the best in new processes and learnings we have developed into the organisation that we are today. Everyone in ALONE has different skills, backgrounds, value systems and life experiences, but the culture of ALONE expresses what is valued and respected collectively, as a unified organisation. At every level in this organisation, with every policy and every procedure, our culture is turned from words into action.
The ALONE Culture and Ethos in Action is:
Effective
Compassionate
Innovative
Honest