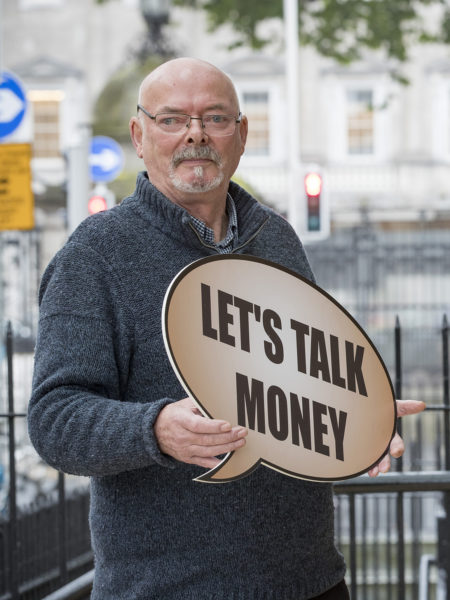 On February 8th, Ireland went to the polls to vote in our next Government representatives.
The number of people aged 65 and over is projected to increase from 630,000 in 2016 to just under 1.6 million by 2051.
The needs of older people must play a central role for this Government and in the years to come.
Our submission to candidates highlights four major goals that we believe would ensure that the needs and contributions of older people are represented and addressed within the next programme for Government. We at ALONE and the older people we support need representatives to commit to:
Fund home supports and health services which enable older people to age at home
Set targets for housing for older people and link to supports to prevent a worsening housing crisis for older people
Halt increases to the pension age and triple lock the State Pension
Appoint a Minister of state exclusively for Older People and Demographic Change
Read our full submission here:  ALONE General Election Manifesto
What are the facts?
There are more than 7,800 people on the waiting list for the Home Support service.
More than 13,400 people over the age of 75 waited on trolleys or chairs for more than 24 hours in A&Es up to November 2019.
The number of people aged 70 and over in need of social housing has increased by 9.9% in just one year.
There are 20,000 more older people in poverty now than there were last year.
Older people need more than a commitment to a fairer State Pension. We also need representatives who will deliver real change for the older people we work with who are experiencing homelessness, who can't afford to heat their homes, who are on hospital trolleys, on waiting lists for home supports and those who are lonely and isolated from support structures. While we have seen progress and commitments in relation to some of these areas, ultimately the people we support need to see real action now, not in five or ten years' time. Older people need financial security, safe housing, support with health and wellbeing, and to have their voices heard, but ultimately these needs are going unmet for many.
What can you do?
This campaign can only succeed with your help. We ask that you help to achieve these goals by:
Sharing them as part of your own submissions
Asking your candidates questions about issues impacting older people, including home supports, the housing crisis, and loneliness
Asking your local candidates to sign our online petition available

Sharing the campaign on social media
Giving your support to political manifestos which will deliver on commitments that will enhance older people's ability to age with dignity at home.