November 25th 2015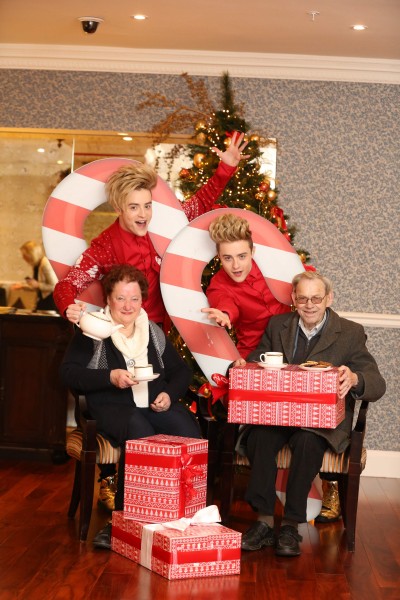 John and Edward Grimes, better known as Ireland's favorite pop duo Jedward, today accompanied ALONE in launching their Christmas Campaign 'Share your presence this Christmas' in the Westin Hotel. The bubbly twins then joined ALONE's CEO Sean Moynihan a chat with Newstalk's Sean Moncrieff. The charity's new Christmas Ambassadors had a lot to say:
"At Christmas it's really cold, so you have to check in with all the elderly people in your community. They might not have family or someone close to them checking in on them. A lot of older people suffer from loneliness, so it's important to reach out to them. Going for a cup of tea could be make a major difference. You learn so much from older people."
Listen to the podcast to hear what Jedward have to say about ALONE's services for older people in need here.
This Christmas ALONE want to encourage people to share their presence with an older person instead of traditional gift giving. Here at ALONE we believe everyone should be included in celebrating  the festivities this season. Share your time with an older relative, neighbour or friend  to spread some needed Christmas cheer.