JCDecaux announces partnership with ALONE
We are thrilled to announce that we are part of a €2 million partnership deal with JCDecaux which will see the outdoor advertising media owner supporting our work with older people for the next two years.
The partnership will help our work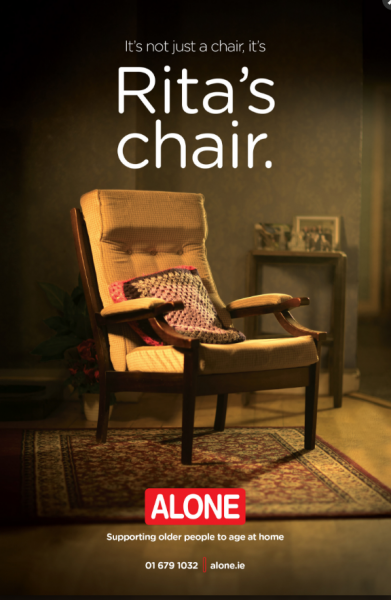 in raising awareness and driving fundraising to support older people to age at home.
 Seán Moynihan, Chief Executive of ALONE said, "Working with JCDecaux, we have a very effective platform to highlight policy issues and raise awareness on the issues facing older people.  We are able to reach older people and encourage them to contact us for support, as well as attract volunteers and support from across the country."
The two year partnership which commenced this January, will see JC Decaux working with ALONE as well as two other partner charities, Barnados and Fighting Blindness.
Tony O'Flanagan, Marketing Director of JCDecaux said, "We are very pleased to be in a position to partner with these three exceptionally worthy charities in 2018/2019.  We are looking forward to using our formats to increase awareness on a national basis of the key issues facing each charity."