ALONE have recently opened a pop up shop in Stephens Green Shopping Centre.
The shop contains over 400 paintings by the artist Tony Gunning. Tony donated these paintings with all proceeds going towards ALONE's services.
The shop space was also donated by Lisney and Stephens Green Shopping Centre.
A huge discount has been applied to all the paintings, with prices starting from €20.
Where are we located:
The shop is on the top floor of Stephens Green Shopping Centre, nearest the main entrance. See photo below: Unit 214.
 
Interested in volunteering at our shop? :
If you are available to volunteer regularly in our shop or want to do a couple of days in November/December, please email [email protected]
Volunteers are welcome any day Monday to Sunday.
All volunteers must speak good English.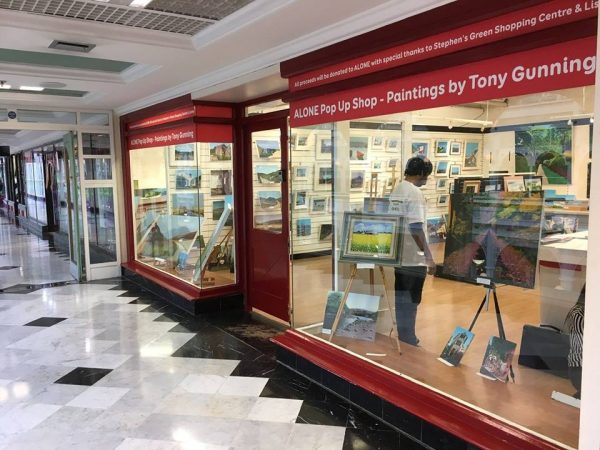 Check out below some of our many paintings in store.