ALONE's BConnect service provides technology and community supports to create connections between older people and the support organisations they need. We provide smart technology, knowledge-sharing, and training opportunities to offer peace of mind and security to older people and ensure sustainability and efficiency of the services that support them.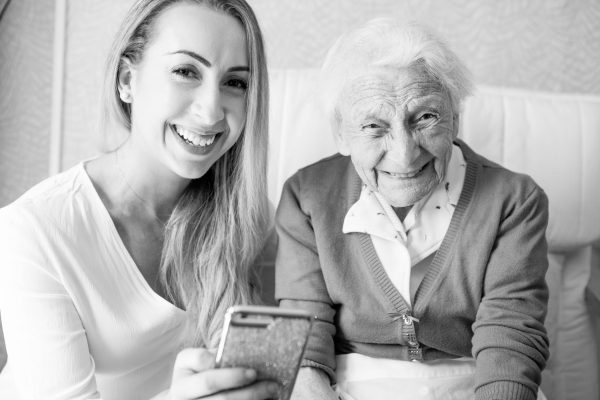 ALONE BConnect provides assistive technology and support to ensure older people are secure and supported to live independently at home. We provide tailored packages of home technology, a health-monitoring app, and training and support to the older person and their family. Our technology enables older people to self-monitor their own health and to link in with family and professionals to receive remote support in their home when necessary.
ALONE BConnect provides technology supports, training opportunities, and knowledge sharing for community organisations. We consolidate community service provision by supporting organisations to replicate proven models of service and reduce duplication of services. We work to promote sustainability and efficiency of community organisations nationwide. Through our coordination of Befriending Network Ireland (BNI), we support more than 50 befriending organisations across the country.
For more information about our technology for older people, read:
Information about BWell and BHome for older people
Information about BHome for families
Information about BHome for professionals