ALONE's Campaigns for Change are designed to raise awareness about the challenges and issues that older people experience as they age
We work directly with older people in need, meaning that all our campaigns represent the real situations facing the older people we work with.  As well as highlighting issues, our campaigns are also designed to make real changes at an individual, local and political level.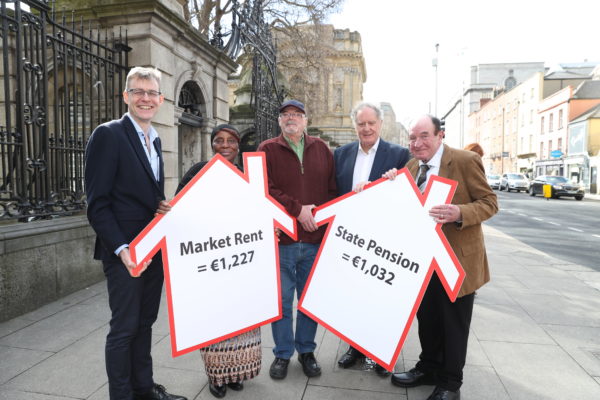 Our Campaigns aim to:
Raise awareness
Create public debate
Make real changes at an individual, local and political level
As people get older they may require additional support to help them age at home.  If a support service is failing them, or if no service is available to meet their needs, older people may not always have the capacity to advocate on their own behalf.  This is where ALONE's Campaigns for Change can help.
Principles of ALONE's Campaigns:
We aim to:
Tell the truth about the challenges older people face in Ireland today
Speak out when we see the rights of older people being compromised
Support older people in need based on more than 40 years experience
Campaign on behalf of the individual
Our key campaigning issues:
Loneliness and social isolation
Housing difficulties and homelessness
Home Supports and health services
Financial difficulty and poverty
Who do we campaign for?
We campaign on behalf of older people who cannot access the services they need
We campaign for older people whose homes need heating, disability access and major maintenance works in order for them to be made sage and habitable
We campaign on behalf of older people whose support services have been cut or if a service has failed them
Our Recent Campaigns
Select a campaign below to see full details of our current or past campaign.