"It seems our housing standards are currently in a race to the bottom"
ALONE respond to reports that in almost 90% of Dublin City Council flat inspections properties failed to meet minimum housing standards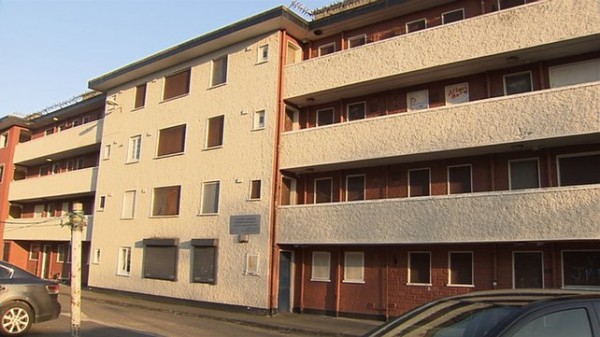 Dublin, 3rd March 2016 ALONE has expressed concern over reports that almost 90% of Dublin City Council inspections on low-quality flats found that they failed to meet minimum housing standards. At a time when several interested groups are campaigning for the lowering of housing standards, ALONE is urging Dublin City Council and the Department of Environment not to lower the standards any further.
[symple_spacing size="5″]
CEO of ALONE, Sean Moynihan said, "These findings show that the current regulations on property standards are not being adhered to – which makes us really concerned should the standards be lowered again. It seems that we are currently in a race to the bottom, lowering our housing standards is short term fix that will only make things worse in the long-term".
[symple_spacing size="5″]
In December 2015 Alan Kelly changed the rules to allow developers to build studio apartments up to 27% smaller than the current minimum apartment. ALONE strongly believe that this was a huge step backward for the Irish property market.
[symple_spacing size="5″]
Moynihan continued, "We in ALONE, along with many other organisations, spent years campaigning for standards in the area. We are concerned that it will be our older people who end up in living in these tiny studio apartments. Older persons spend more time in their home than any other demographic; the average 80 year old will spend 80% of their day at home. They need a space that they can live in – not somewhere to just exist."
[symple_spacing size="5″]
"One example of this is a man in his 70's who we are currently working with who was evicted from his home whilst he was being treated in hospital. He can't get on the housing list and all he can possibly afford with rent allowance is the most basic accommodation which we need to ensure it is at least habitable. More focus should be placed on simplifying the process of developing social housing rather than reducing the standards. We urge the next government to prioritise the development of social housing and ensure older people aren't forgotten."
[symple_spacing size="5″]
For those who have concerns about their own wellbeing, or the wellbeing of an older person in the community, ALONE can be contacted on (01) 679 1032. For more information about ALONE's manifesto visit www.alone.ie