ALONE Support & Befriending Service
ALONE's Support & Befriending service provides companionship to older people who would like extra social contact through a weekly volunteer visit or telephone call.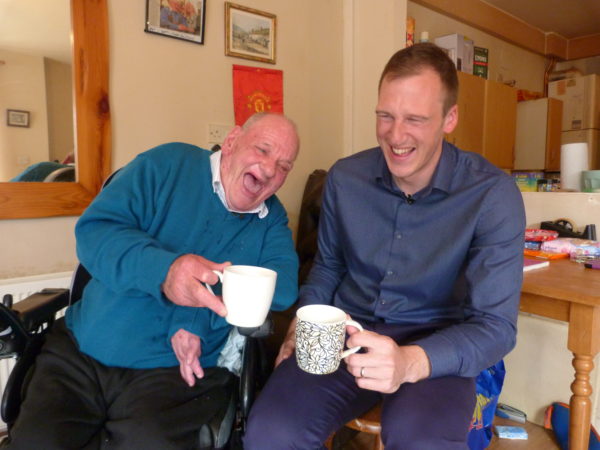 The service is designed to alleviate the negative impacts loneliness has on mental and physical health.  Volunteers are trained and supported by professional staff.  If the older person's needs change, staff also work with them to coordinate the additional supports they need to age at home.
Who is ALONE's Support & Befriending Service for?
For anyone who is over 60 and has limited social contact or feels particularly isolated and lonely.
The Role of the Support & Befriending Volunteer
Provide companionship by visiting or calling at least once a week
Provide small practical supports where necessary and appropriate
Volunteers are not there to support with home help or care assistants' tasks
All our volunteers are trained, Garda vetted and supported by experienced mentors
The Steps Involved
An ALONE Support Coordinator will then call to the older person's home to carry out a full assessment.
The Support & Befriending Service is explained in detail
When a suitable volunteer becomes available the older person and volunteer will be introduced by a member of ALONE staff
Once the older person and the volunteer are happy with the match they will arrange future visiting times between themselves
ALONE carries out regular check in-phone calls to ensure visits are going well
All volunteers receive training and are supported through a mentoring system
Befriending Network Ireland
Further information on Befriending services nationwide is available here.
Make a referral
Make a referral online here