Leo, Befriending Case Study
Leo
Meet Leo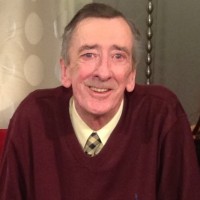 Leo, 73,  has been living alone in Dublin for the past 14 years. When Leo retired he found himself feeling increasingly isolated and lonely.
"I was just sitting in, smoking. I had no exercise. I needed help to look after my daily chores. I wasn't cooking. I wasn't doing anything. I was probably depressed but I didn't know it."
After ALONE was suggested to Leo by a public health nurse he was introduced to ALONE volunteer Eamon.
"That was the turning point that broke the momentum."
Eamon helped Leo regain his confidence and now they regularly get coffee together and go to the cinema. Leo is very grateful he was introduced to ALONE Befriending. He is now much more active and has begun cooking for himself again.
"Had I not been put in touch with ALONE I dread to think where I'd be now. It's shown me a door to a way back into society. Instead of isolating myself I now want to get out."
Owen, Community Support Case Study
Owen
Meet Owen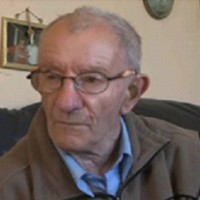 Owen, 85, lives by himself in Dublin city centre. Owen has lived happily in the same house for most of his life. He is quick with a joke and is a proud supporter of Liverpool F.C.
Owen was first connected to ALONE through the Befriending service, where he enjoyed the company and companionship through a volunteer once a week. Over time the volunteer became aware that Owen was sleeping on a small couch in his living room. As he has aged Owen has developed mobility issues and eventually was unable to make it up the stairs to his bedroom.
"It got so bad that I had to stay down here all the time."
ALONE was alerted to Owen's issue and worked to resolve his problem and improve his standard of living.
"I couldn't get upstairs to my bedroom. They did everything for me and did up the spare room. They stripped everything. Bought me carpets, bed, curtains and everything. Amazing."
Owen is happy with his new room and is now able to remain living independently in his own home.
Joan, Staying at Home Case Study
Joan
Meet Joan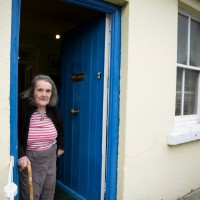 Joan, 95, is a former author and artist who lives by herself in Dublin. Joan, a widow, was first referred to ALONE in 1998 due to feelings of loneliness and isolation. The support Joan needs to continue living independently have changed over the years. ALONE ensures to meet these needs, enabling her to stay living in her own house where she feels safe and comfortable.
"I want to stay at home. I would never live anywhere else. I have my dogs here."
Joan loves her home and likes to be around the things which remind her of her friends and family.
"I would never go into a nursing home, this is my home. I couldn't manage without the care I receive."
Through ALONE, Joan's Befriending Volunteer Aoife visits her for one hour a week to provide company and companionship. They spend their time discussing books and Joan's time as an artist in Dublin in the 1950's. Support from ALONE and her Home Help means Joan can stay living at home.
Dave and John, Befriending Case Study
dave
Meet Dave and John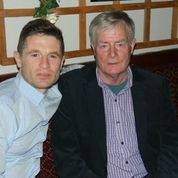 Dave is an IT consultant from Dublin who volunteers with ALONE's Befriending Service. He visits John, 67, every week.
"Some older people are the most vulnerable in our society. By reaching out to someone who needs it and using my time to help someone has made me a happier person."
Dave and John enjoy a range of activities together, including having a chat in John's home, going to a local café, driving to the countryside, sometimes spending an evening out in IKEA. Dave is aware of the benefits that not only John gets from the Befriending Service but also himself.
"For me it's about championship and trust. I consider John a good friend of mine now and I can really see the benefit our time together has had."
Fiona, Volunteer Case Study
Fiona
Meet Fiona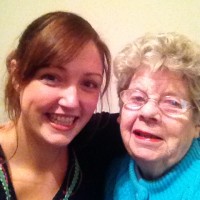 Fiona visited the ALONE website after seeing a poster which made her think about what she could do to help older people suffering from isolation and loneliness. Fiona decided that she wanted to give back and connect with an older person through the Befriending Service.
"I was matched with Mary in April 2013. When I first went to meet her, I felt quite nervous but it didn't take long for us to feel comfortable together. Within a couple of weeks there was no stopping the chats between us."
Fiona loves Mary's openness and warm-hearted nature. She finds the time together hugely rewarding and believes she gets just as much out of the visits as Mary does.
"Every time I leave her house I have a smile on my face and always have something sweet to chuckle about when I think about her during the week."